Maya S Nair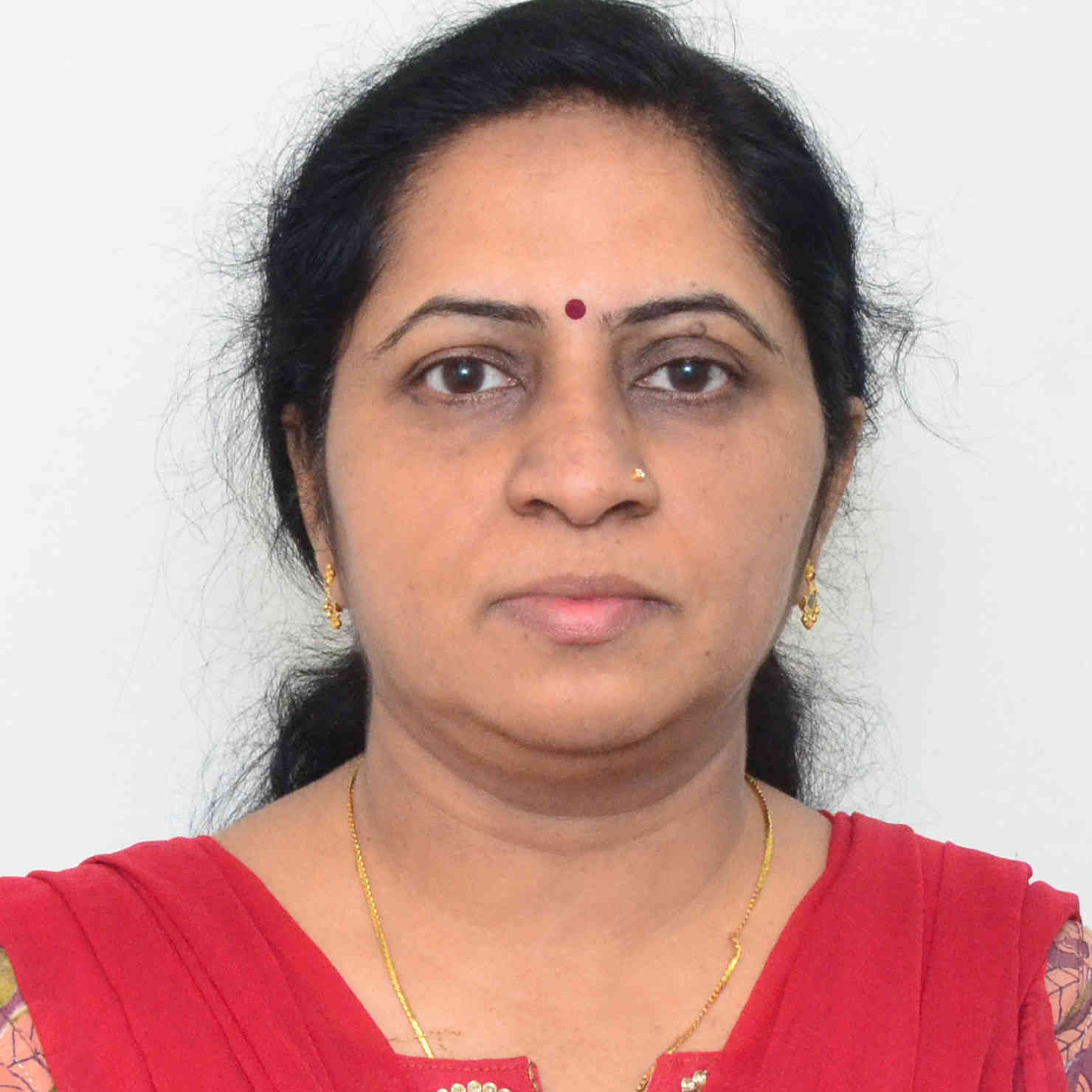 Maya S. Nair
Assistant professor
maya.nair@bt.iitr.ac.in
01332-285790
Areas of Interest

Biophysics, Structural Biology, NMR and other spectroscopic techniques, Biomlecular interactions usingspectroscopic techniques and NMR, Biophysics, Structural Biology, NMR and other spectroscopic techniques, DNA-ligand interaction, Protein structure, protein -DNA interaction, Biophysics, Structural Biology, NMR and other spectroscopic techniques, Natural product isolation, characterization, biosynthesis of nanoparticles
Memberships

Nuclear Magnetic Resonance Society, India, Life member
Indian Biophysical society, Life member
DNA society of India, Life member
Indian Women Scientist association, Life member
Teaching Engagements

| Title | Course Code | Class Name | Semester |
| --- | --- | --- | --- |
| Nuclear Magnetic Resonance Spectroscopy | IBT 03 | B.Tech | Spring |
| Nuclear Magnetic Resonance Spectroscopy | IBT 03 | B.Tech | Autumn |
| Biological Spectroscopy | BT 452 | B.Tech | Spring |
| Fundamentals of Biotechnology | BT 101 | B.Tech | Autumn |
| Biophysics | BT 521 | M.Sc | Spring |
| Structural Biology | BTN 632 | M.Sc | Spring |
| Biomolecular NMR | BTN-465 | B.Tech | Spring |
| Case Study | BTN-300 | B.Tech | Spring |
| Structural Biology | BT 611 | M.Sc | Spring |
Research Scholar Groups

| Scholar Name | Interest |
| --- | --- |
| Aishwarya Shukla | Biomoleculear interaction |
Refereed Journal Papers

Maya S Nair*, Samar D'Mello, Rashmi Pant, Krishna Mohan Poluri, Binding of resveratrol to the minor groove DNA sequences with AATT and TTAA segments induces differential stability, J. of Photochem. Photobiol. B, 170 (2017) 217-224.
Maya S. Nair*, Kamala Soren, Virendra Singh and Bibari Boro, Anticancer Activity of Fruit and Leaf Extracts of Averrhoa Bilimbi on MCF-7 Human Breast Cancer Cell Lines: A Preliminary Study, Austin J Pharmacol Ther. 4(2), (2016) 1082.
Maya S Nair*, Spectroscopic study on the interaction of resveratrol and pterostilbene with human serum albumin, J. Photochem. Photobiol. B, 149 C (2015) 58.
S. Dogra, P. Awasthi,S. Tripathi, T.P Pradeep, Maya S Nair, R. Barthwal, NMR-based structure of anticancer drug mitoxantrone stacked with terminal base pair of DNA hexamer sequence d-(ATCGAT)2, J. of Biomolecular Struct. and Dyn., 32(7) (2014) 1164-1183.
Shilpa Dogra, Pamita Awasthi, Maya Nair, Ritu Barthwal, Interaction of anticancer drug mitoxantrone with DNA hexamer sequence d-(CTCGAG)2 by absorption, fluorescence and circular dichroism spectroscopy, J. of Photochem. Photobiol. B, 123 (2013) 48.
Syed A Hassan1, Ritu Barthwal, Maya S Nair, Syed S Haque, Aqueous Bark Extract of Cinnamomum Zeylanicum: A Potential Therapeutic Agent for Streptozotocin-Induced Type 1 Diabetes Mellitus (T1DM) Rats, Tropical Journal of Pharmaceutical Research, 11 (2012) 429-435.
Petar M. Mitrasinovic, Jyoti S. Tomar, Maya S. Nair and Ritu Barthwal, Modeling of HIV-1 TAR RNA-Ligand Complexes, Medicinal Chemistry, 7 (2011) 301-308.
Gupta S, Nair MS, Pradhan A, Biswal NC, Agarwal N, Agarwal A, Panigrahi PK, "Wavelet-based characterzation of spectral fluctuation in normal, benign, and cancerous human breast tissues", J. Biomed. Opt. 10: 2005, 54012.
Maya.S.Nair, Nirmalya Ghosh, N.Sunder Raju, Asima Pradhan, "Determination of optical parameters of human breast tissue from spatially resolved fluorescence: A diffusion theory model", Applied Optics, 41: 2002, 4024.
S.S.Manoharan, S.Goyal, M.L.Rao, Maya.S.Nair, Asima Pradhan, "Microwave synthesis and characterization of doped ZnS based phosphor materials", Materials Science Bulletin, 36: 2001, 1039.
Maya.S.Nair, Sharad Gupta, Anurag Rastogi, Asha Agarwal, Asima Pradhan, "Diagnosis of breast tumors with polarized fluorescence spectroscopy", Laser Horizon, 5: 2001.
B.V.Laxmi, R.N.Panda, M.S.Nair, A.Rastogi, D.K.Mittal, A.Agarwal, Asima Pradhan, "Distinguishing normal, benign and malignant human breast tissues by visible polarized fluorescence", Lasers in Life Sciences, 9:2001, 229.
Maya.S.Nair and R.M.P.Jaiswal, "Recent trends in phonon Raman spectroscopy of high-Tc superconducting cuprate compounds: A review", Material Science Forum, 223-224: 1996, 405.